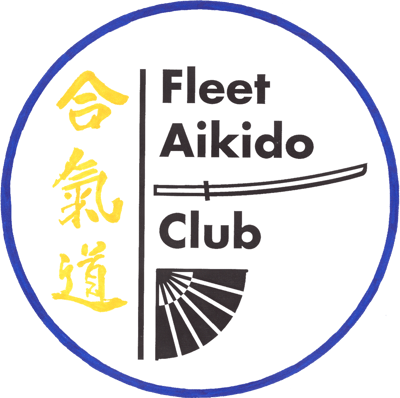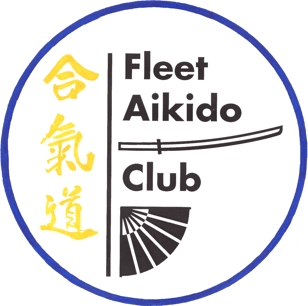 Students must hold valid BAB insurance to practice. It is free to watch and prospective students are welcome to attend the clubs to watch a practice. New students have 2 weeks of practice available before they need to sign up for their insurance as the Association insurance covers new students for this time.
The minimum age is 11. Students under 15 must be accompanied by a parent or guardian throughout the whole class (the adult does not need to be present on the mat but must stay in the room).
The Hart Leisure Centre in Fleet requires all students to hold a card but do not need to take out membership of the Leisure Centre to obtain one.
There is free parking on site
Changing rooms are available
Fleet Aikido Club was founded in 1986 by Dominic Foster, Sensei; under the authority of Shihan Ralph Reynolds, founder of the Aikido Fellowship of Great Britain.
The club has the great fortune of having a number of Dan grades (black belts) amongst the students. They include a number of Instructors and assistant Instructors. All are fully qualified Aikido Fellowship Instructors / Assistant Instructors, and BAB Coaches.
There are also a number of other Dan grades who attend the classes.
In 2007, Fleet Aikido Club celebrated its 20 years relationship with Hart District Council with a celebratory course, attended by the highest grades of the AFGB and the Cabinet Lead for Leisure.
In 2008, Fleet Aikido Club consolidated all of its classes at the Hart Leisure Centre, and was elevated to the status of Centre of Excellence for Aikido.
In April 2017, the club moved to the new Hart Leisure Centre built on Emerald Avenue in Fleet.
Due to the Covid pandemic and the closure of the Hart Leisure Centre for a long period of time, the majority of classes moved in 2020 to Maida Gym in Aldershot but one class still remains at Fleet.