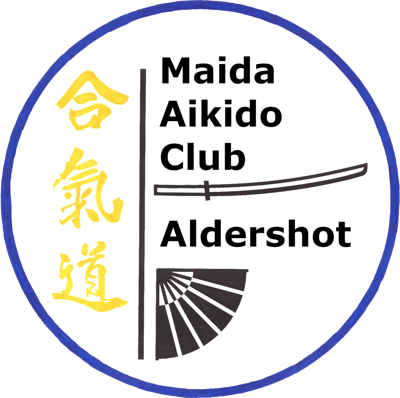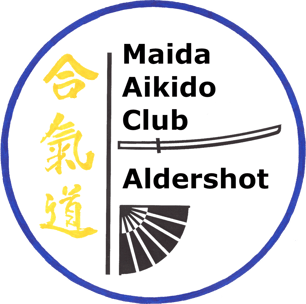 Students must hold valid BAB insurance to practice. It is free to watch and prospective students are welcome to attend the clubs to watch a practice. New students have 2 weeks of practice available before they need to sign up for their insurance as the Association insurance covers new students for this time.
The minimum age is 11. Students under 15 must be accompanied by a parent or guardian throughout the whole class (the adult does not need to be present on the mat but must stay in the room).
Although Maida classes are based in a private gym, students just practising Aikido do not need to join the Gym to practice Aikido. Should you wish to use other facilities, then you are welcome to become a member.
There is free parking on site
Changing rooms are available
The entrance is from Scarlet's Road
During the Covid Pandemic, all leisure centres were closed. After a number of months of lockdown, (during the summer period), Fleet Aikido Club students practised weapons kata in a field provided by Crondall Scouts, in accordance with strict Government and BAB direction. During this period, no student contracted Covid whilst practising.
With the bad weather approaching and the slow opening up of leisure centres for certain activities, it was obvious that the Hart Leisure Centre would not be opening for Martial Arts practice for another year. One of the club members had come across a private Gym who were following Covid rules and had opened up their permanent matted area. Dominic Foster, Sensei negotiated three classes there and Maida Aikido Club was formed. When the Hart Leisure Centre re-opened, it became apparent that it would be uneconomical to run all the classes there, so classes remained at Maida Aikido and Fleet Aikido Club continued with a single class.